BRIGHTEN UP THE ROOM WITH CHEERFUL LIGHTS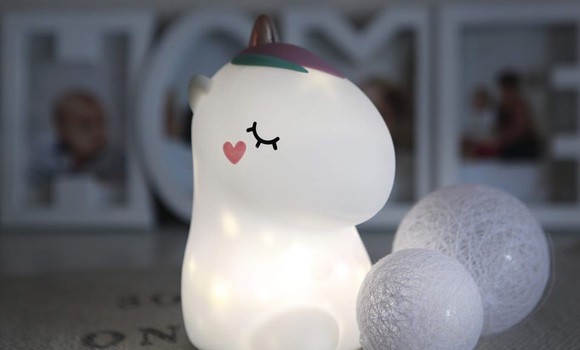 A magical bedside lamp light,
that will accompany your child into dreamland!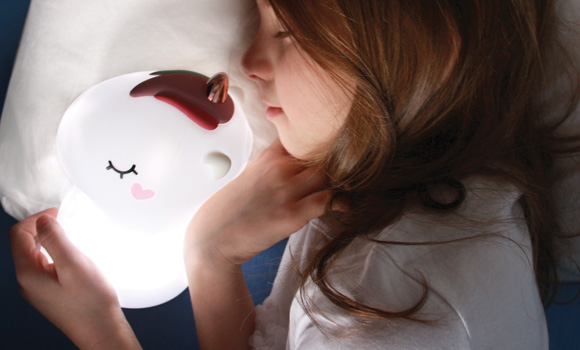 The changing colors of the lights will help effortlessly
your baby to fall asleep.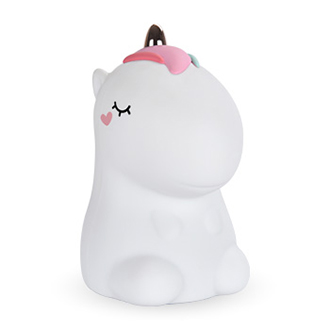 Your baby's peaceful sleep
InnoGIO little Unicorn is another lamp from the InnoGIO family. The lamp with a projector will make your child love it right away. It has two buttons built into the base. With one you can change colors, with the other you can change the light intensity. The lamp lights in 3 colors: white, yellow and blue. In the base of the lamp is built rechargeable battery charged with micro USB cable (included). This form of charging allows you to charge anywhere, even while traveling.
It does not heat up. Its softness to the touch makes children very happy to hug it. The friendly and cheerful design of the lamp will make your child love it right away. Soft and soothing glow of the light will bring the right atmosphere to your child's room.
Safety and fun
Soft material of the lamp ensures safety of use even for the smallest children. The child can squeeze it at will and it will return to its shape after a while. The projector displaying stars is great fun not only during the evening ritual of falling asleep.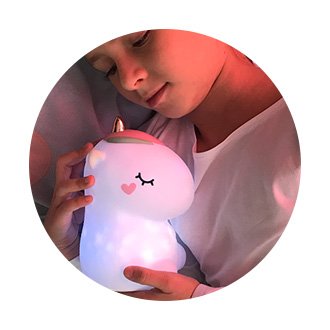 Chargable via micro USB cable (included)

Battery life up to approx. 6h (after full charge)

LED lamp with star projector.
The stars are displayed in 3 different colors

Silicone LED lamp lights up in three colors
MEET THE WHOLE FAMILY OF OUR LAMPS